Zellody_Pond
I enjoy drinking lots of tea and spending time with my family.
I like many things including (especially) the following:Doctor Who, Sherlock, Supernatural, Once Upon a Time, Warehouse 13, and Random stuff from other websites, trust me... if it's a big deal on tumblr, it'll catch my visual cortex. Feel free to scroll through and follow my blog, or ask me something... enjoy :D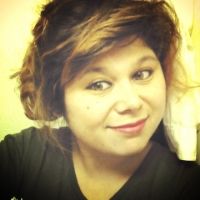 Run!
"It's no better than tossing a coin."

"What's so improbable about tossing a coin?"

Doctor Who: Season 18 - Warriors' Gate.
Classic Who: Fourth Doctor (Tom Baker)
"No time?"

Underworld - season 15 - 1978
Here, have a transparent 4th on your blog.
Can we just admire this picture, and how they are all looking so proud of their career and the wonderful adventure they just helped create. Except for Paul. Paul literally looks like he crawled out of a trench from the first world war.